Volunteer Handbooks: One Size Does Not Fit All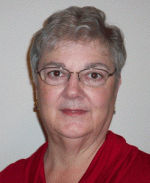 When it comes to volunteer handbooks, one thing is certain: One size does not fit all.
In this issue's Along the Web, Faye C. Roberts explains why one organization's handbook cannot be merely duplicated and adopted by another organization or group. "This should be obvious," she notes, "but it isn't." Roberts explores the Internet for useful resources that explain the purpose and benefits of organization-specific handbooks and manuals. She provides examples of handbook outlines, templates, and content, and guides readers to some good examples of volunteer handbooks that are posted online. In addition, she covers some possible drawbacks of handbooks, and identifies a few concepts that creators of handbooks should definitely avoid (Hint: Shun rule-heavy manuals with an unfriendly tone). If someone in your organization is thinking of creating or revising a volunteer handbook, this Along the Web will be invaluable.